Rail news home page
passenger train
05/20/2022
Railway News: Passenger Railway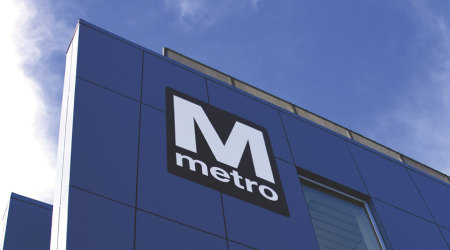 The Washington Metropolitan Area Transit Authority announced yesterday that it has installed the first automated inspection system to test the wheelsets of the 7000 series rail vehicles in real time, keeping the transit agency on track to return the vehicles to service in late summer.
Engineers will shortly begin configuring, testing and commissioning the system. WMATA's return plan includes new inspection procedures and training to guide WMATA personnel to safely inspect and maintain the rail vehicles upon their return, WMATA officials said in a press release.
The Washington Metrorail Safety Commission announced yesterday that it has no technical objections to WMATA's plans. Both organizations worked together to develop the plan in accordance with the Commission's December 29, 2021 order.
WMSC is requesting WMATA to take several steps to bring the fleet back into service, including:
new and improved manual inspection tools;

new and improved procedures, including additional internal oversight and safeguards;

more frequent manual inspections, including one before each day of passenger operations;

adapted criteria for wheelset failures;

new procedures to control the movement of railway wagons and to ensure that wagons only leave freight yards if they meet the WMATA safety requirements set out in the plan;

Information technology updates to collect and validate data and provide improved controls for misuse of vehicles that have not met requirements;

new training related to these security enhancements;

Ensuring that enough people are trained and enough tools are available to carry out the plan;

data analysis; and

New proactive use of specific data collected from 7000 series vehicles.
The agency grounded all of its 7000 series rolling stock on October 18, 2021, following a derailment on the Blue Line six days earlier. The vehicles make up nearly 60% of WMATA's total rolling stock fleet.
The cause of the derailment has not yet been identified and is under investigation by the National Transportation Safety Board. MxV Rail researchers are supporting the investigation by conducting spin and ultrasonic tests that examine vibration and wheel performance at various speeds and conditions. So far, the investigation has found no evidence of errors related to the maintenance or manufacture of the equipment.